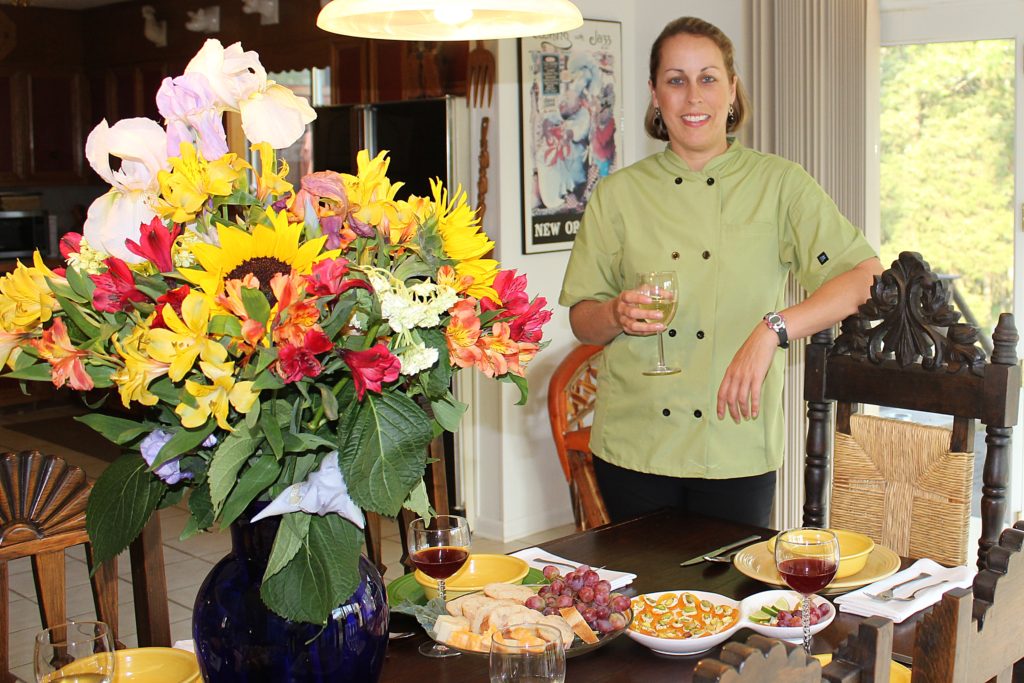 Lee Cureton
Owner & Executive Chef
- - - - -
We thrive on attention to detail,
exceptional client service…more than
making food…making memories.

BRINGING MEMORIES TO THE MOMENTS THAT MATTER SINCE 2007
—
At Culinary Creations Chatt, we are more than just a caterer.  Our owner, Chef Lee Cureton trained at the esteemed Johnson & Wales University in Charleston, S.C.  She has spent the last 14 years being hands on in the kitchen for every event.  Our team is one of service professionals with varied backgrounds. We strive to create an experience & help make memories, whether at a corporate event, a wedding or a celebration of life.  We want your experience to be as important as the meal!
While Culinary Creations Chatt is a full-service catering company with a wide selection of services from which to choose, special events seem to be the best sought after niche for us. Why? Because we invest in people's lives and their stories.  For Chef Lee & her talented team, the joy of this business is building a relationship with you in order to help you share the "events" of your life.  It's fun, not work!
From planning the menu to the dazzling end presentation, we pay attention to the details so that you pay attention to your guests and enjoy being present in the moment.  At the end of the night, true to our Southern hospitable roots, we want to have made a new friend, rather than say goodbye to a satisfied client.  You too…are a part of our story!